Navigating the World of Pumps: Our Training Journey at the Grundfos Training Center
At Industrial Pump Repair Canada (IPRC), we've always believed in the power of knowledge and learning to excel in our field. We are authorized distributors for Grundfos Pumps and Pump Systems. So, when the opportunity arose to attend a training program at the renowned Grundfos Training Center in Kansas City, USA, we were more than happy to join.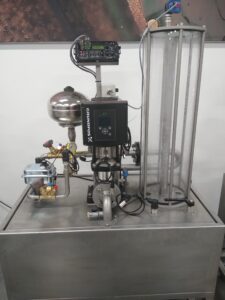 Training with Grundfos:
The Grundfos Training Center, an arm of the well-known pump manufacturer Grundfos, is dedicated to educating and empowering professionals in the pump industry. As distributors for Grundfos and advocates of their advanced pump solutions, our training program was an intensive dive into their wide range of innovative products and the art of effectively marketing them.
Unveiling Grundfos Products:
Grundfos is a global leader in advanced pump solutions. Throughout our training, we delved into the intricacies of their product line, which spans from efficient centrifugal pumps to cutting-edge submersible pumps and more. We were amazed at the breadth and depth of their offerings and the potential they hold for our customers.
The Art of Marketing:
Our training wasn't just about products; it was equally about understanding how to effectively market these solutions. Grundfos shared their insights, strategies, and best practices for promoting pump technology. This knowledge is invaluable as we strive to better serve our customers.
New Beginnings:
As we concluded our training at the Grundfos Training Center, we felt invigorated and equipped with the tools to take our partnership with Grundfos to new heights. We're excited to implement our learnings, bringing innovative pump solutions to our customers and offering them the benefits of Grundfos products through IPRC and our ecommerce website at https://www.industrialpumpparts.com/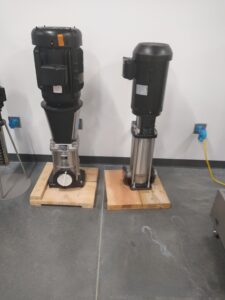 A Promising Future:
Our journey to the Grundfos Training Center was more than just travel; it was an investment in our future. The knowledge we gained and the connections we made are invaluable. We look forward to sharing the benefits of Grundfos products and ensuring a brighter, more efficient future for our customers.
In conclusion, our training journey to the Grundfos Training Center was an adventure filled with learning, discovery, and inspiration. It was a testament to our commitment to staying at the forefront of our industry, providing top-tier pump solutions to our valued clients, and showcasing our offerings through our website at https://www.industrialpumpparts.com/