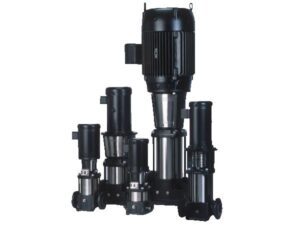 In scenarios requiring substantial hydraulic pressure, inline multi-stage pumps come into play. These pumps feature a series of interconnected impellers, designed to operate in tandem, and they are particularly suitable for applications demanding elevated head levels.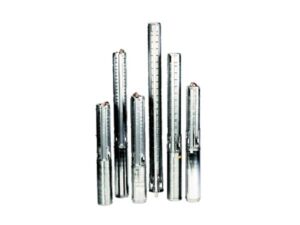 Submersible Groundwater Pumps
Grundfos submersible pumps epitomize cutting-edge hydraulic engineering, showcasing exceptional effectiveness in operation through their remarkable efficiency and robust resilience against abrasive substances.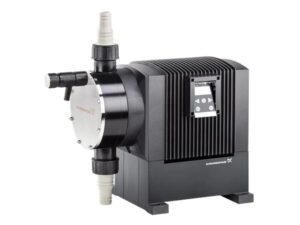 Designed for mechanical or digital control, you can rely on Grundfos diaphragm pumps to provide the accuracy, durability and reliability you need for water and wastewater treatment, industrial processing and many other applications.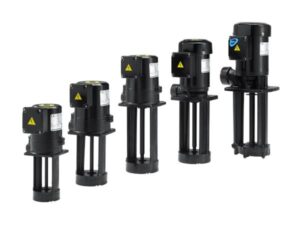 An immersible pump means that the pump itself is immersed in the pumped liquid. They are typically mounted on top of or inside tanks or containers. Immersible pumps are often used in the machine tool industry for example, in spark machine tools, grinding machines, machining centers and cooling units or in other industrial applications involving tanks or containers
End-suction Closed Coupled Pumps
End-suction close-coupled pumps stand as ubiquitous fixtures within industrial facilities and water treatment plants across the globe. These pumps, offered in both vertical and horizontal configurations, boast straightforward installation procedures.
Grundfos sewage pumps blend dependable performance with excellent overall efficiency, providing the most economical ownership expenses. A significant portion of these pumps are created to manage challenging scenarios through both underwater and dry setups.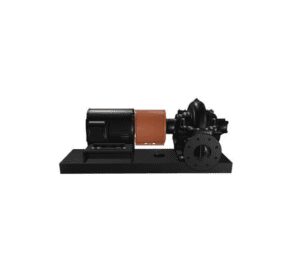 Horizontal Split Case Pumps
In-line pumps known as horizontal split case pumps feature a pump casing divided into two parts along its axis. These pumps stand out for their efficiency, producing minimal noise and being straightforward to maintain. Their design enables them to be utilized across a range of uses.